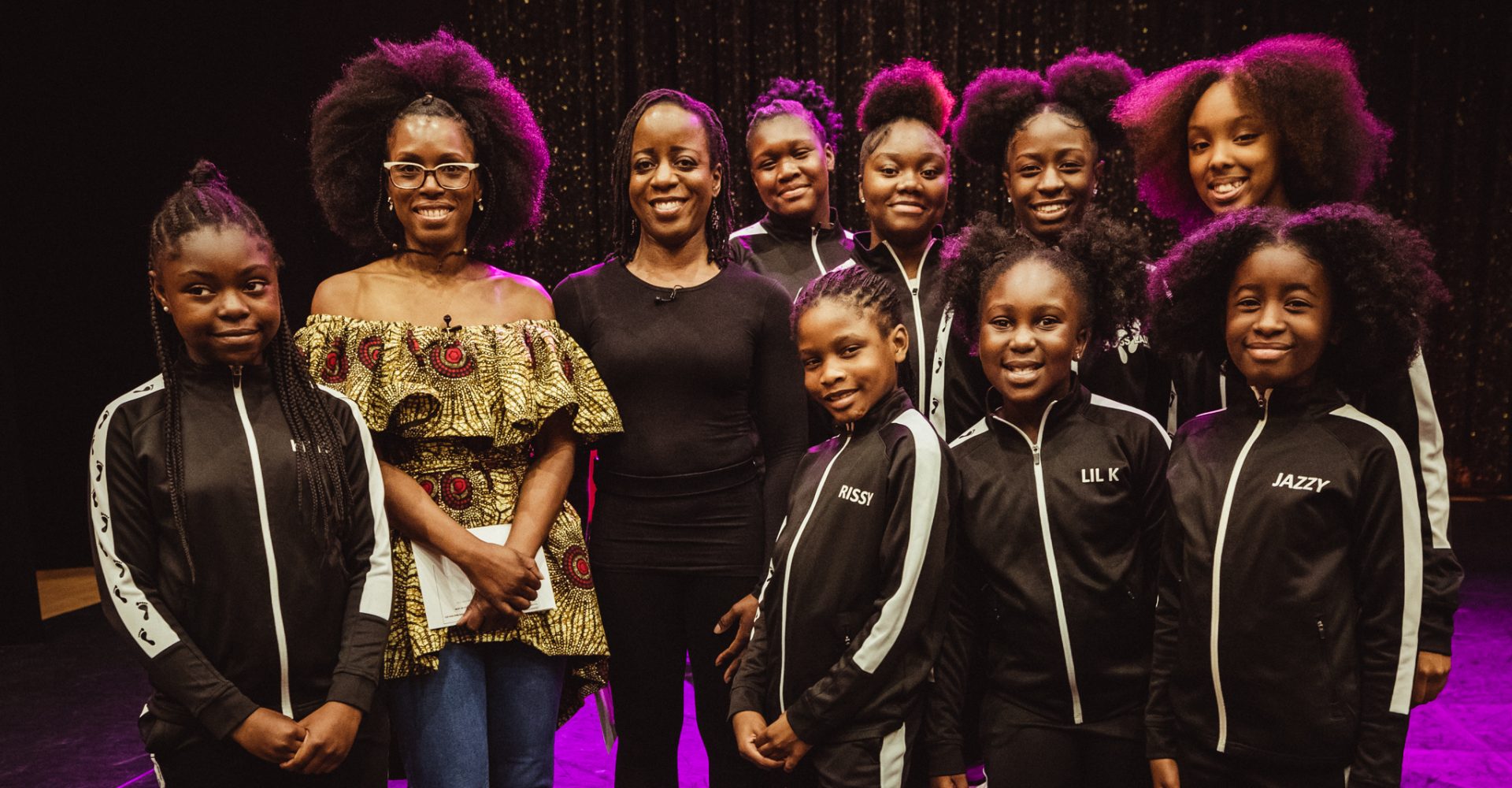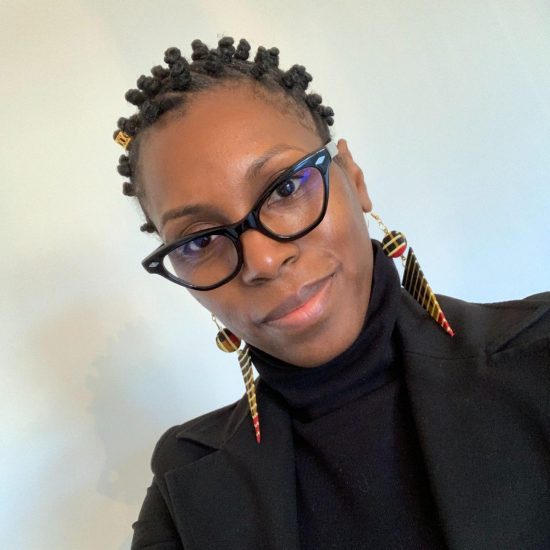 Michelle successfully combines her broadcasting career of 20+ years at ITV with building World Afro Day and now World Afro Legacy. She is a Features Producer for Good Morning Britain and the former co-chair of the ITV Embrace, BAME Colleague Network, which she helped to form.
Michelle has overcome struggles with her own hair and was determined that she wanted a better life for her child. So, when her 8-year-old daughter was happily singing in the bathroom, about her hair. Michelle knew instantly that she wanted to see millions of other children (and adults) proudly celebrating their Afro hair too! 
She launched World Afro Day® and her dream quickly became a movement. In just four years its reach has grown from 2.5 million to over 1 billion (est). She continues to lead change with pioneering research, collaborations with global brands, five UK education unions and the Equality and Human Rights Commission. 
World Afro Day is endorsed by the UN Office of the High Commissioner for Human Rights and a major highlight was giving a speech at the UN in Geneva. She hopes that World Afro Legacy will be transformative for people, industries and nations and it will become a truly historic force for good.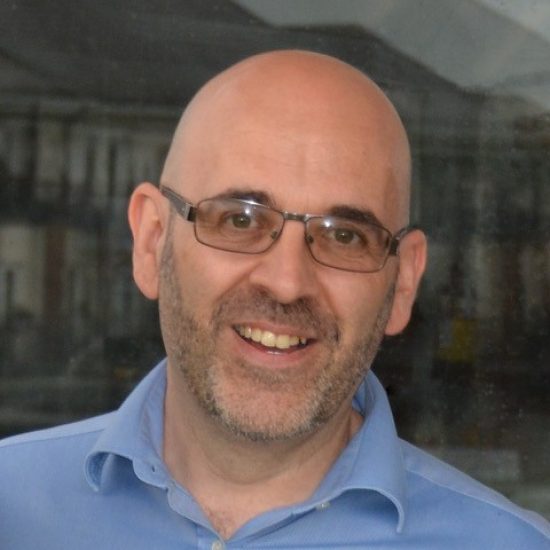 Teaching over the last 27 years has been a rich journey of reflection, learning and growth. I witnessed the arrival of OFSTED in 1993 and the academisation of schools from 2002. Despite the many changes, one fundamental has stayed the same for me: the constant that reminds me that 'the child comes first, and their context is important'.
I am more driven now to have a wider and deeper impact, helping young people grow in self-confidence and become responsible members of society. For these reasons I am now active as a trustee on World Afro Legacy, my school's Governing Body and the Local Ward for Brockley (SE London). I run a local entrepreneur's group which meet monthly, sharing journeys, providing support and encouragement.
I still teach! And love it!!
My dream is to continue my writing and speak to many young people, particularly on the areas of self-image, healthy thinking, and emotional literacy. In 2016 I wrote my first children's novel: Rage, if you learn to speak it, you can surely break it'.
With 3 children and 3 grandchildren who have Caribbean, African and dual heritage, I understand their cultural experiences – the 'hair journey' being an important part of that.
If our hair is our crown, then all the other 'garments' will flow from that. My vision is to see culture and identify in British society celebrated fully, without exceptions.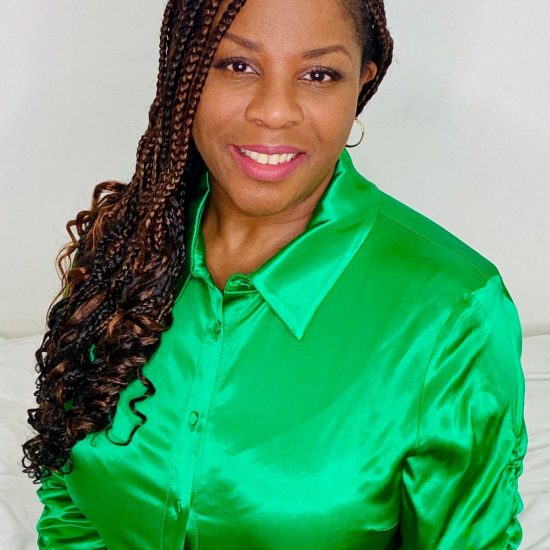 Jackie was born and raised in Worcester with her three brothers. She is happily married with two beautiful daughters.
Jackie serves as an ordained minister, is an active member in her local church and has a history of working with various community leaders on events and initiatives.
Following 14 years as an educational professional in mainstream secondary school and a pupil referral unit, Jackie was called to serve as a healthcare chaplain. She has been a chaplain for 8 years as part of a multi-faith/multicultural chaplaincy team in the heart of the West Midlands. She loves people and passionately provides spiritual, pastoral and religious care to patients, their relatives and staff to enrich their wellbeing and faith needs. An aspect of her role consists of providing a compassionate presence to patients who are at end of life whilst supporting their bereaved relatives. Her role also involves working with multi-disciplinary teams within the hospital community, teaching spiritual care to clinicians and managing chaplaincy volunteers.
Within the context of chaplaincy, she has gained a 1st Class BA (Hons) Degree in Professional Mentoring, Certificate in Chaplaincy and has completed her MTh of Theology in Chaplaincy at Cardiff University.
She is an 'Ambassador at Large and Chaplain for the United Nations' to provide pastoral care, comfort and compassion to those affected by trauma as a result of an emergency or disaster.
Her experience of working in diverse contexts, has afforded her the knowledge and understanding of the importance of inclusion and maintaining a respectful presence. She is naturally empathetic, an active listener, creative and is an advocate for justice for the disengaged.
She is involved in the work of World Afro Legacy to support its mission to educate and celebrate the richness, versality and identity of the beauty of afro hair. She embraces World Afro Legacy's unique mission which not only helps to improve cultural identity and self-worth but instils confidence and a sense of pride in the lives young people into adulthood. In a multicultural world, her hope is that World Afro Legacy will continue to lead the way as a vehicle through which afro hair can be normalised and embraced by all. It is hoped that personal stories and life experiences will develop a platform for further research and development.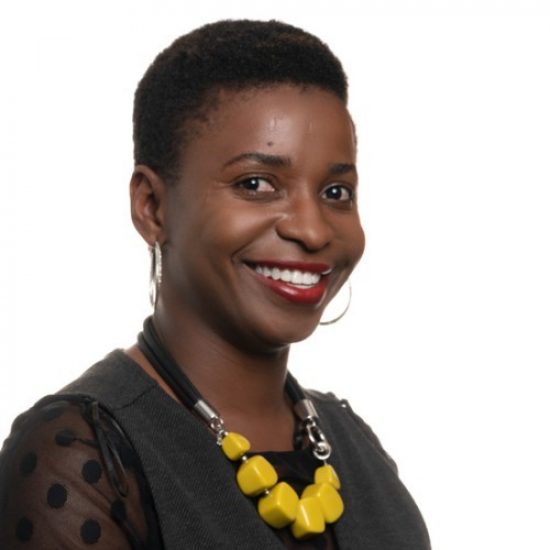 I'm an award-winning and Forbes-featured practitioner with more than 10 years of experience in supporting children and their families in schools. I have a Certificate of Education from Roehampton University and worked in a diverse primary school in Croydon for 7 years. I'm also a facilitator, speaker, coach, a former school governor, and have worked with underrepresented communities on the issue of Diversity and Inclusion. I am currently writing a book on anti-racism.
I am involved as I believe that hair discrimination should end in the UK.
What I hope it will achieve is to help many young people including my nieces and nephews value their natural hair impact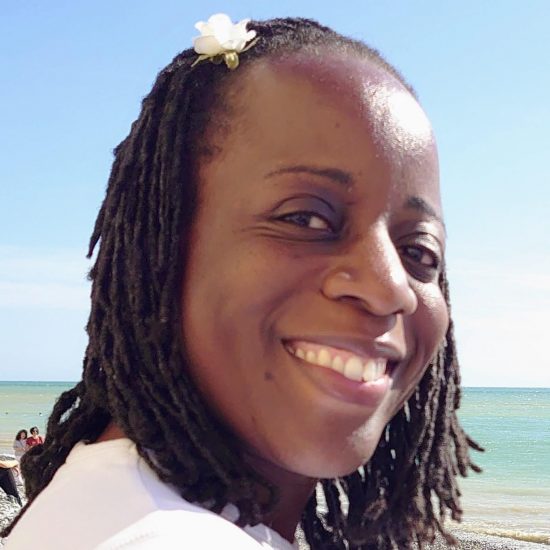 If Denese Chikwendu could be described in three words it would be encouraging, passionate and determined. Since March 2017, Denese has been a Director for World Afro Day®. The impact that World Afro Day has made so far, has been astounding and all achieved while herself and Michelle (alongside WAD volunteers) have been juggling their day jobs and/or children. Denese is particularly proud of the impact that this journey has had on her son, Josiah, so far. It has enabled Josiah to confidently embrace his Afro hair as a part of his identity. He reminds Denese that what herself and Michelle are doing is creating a legacy for children and young people all over the world. As a woman of courageous faith, she is excited about the next steps and plans for World Afro Day® and has even greater expectations of the local and global impact that World Afro Legacy will make as the first charity of its kind to embrace Afro hair and to end Afro hair discrimination.
Denese believes that no child or young person with Afro textured hair should suffer in silence and/or be subjected to oppressive practices and policies that cause unnecessary harm to their self-perception, self-esteem, and mental health. In terms of her professional background, Denese is currently an ambitious Programme Manager (MSP, MAPM) and has worked within Programme and Project Management (PRINCE2) for the past 20 years across the not-for-profit, private, and public sectors. She is also a certified Coach, specialising in Cognitive Behavioural Coaching for Stress Management and Health & Wellbeing.
Denese is also the Founder of the Afro Hair Therapy™ programme and is looking forward to a time where Afro hair discrimination will be referred to in the past tense because it will no longer exist.