THE WORLD AFRO DAY 2018 REPORT
A YEAR ON SINCE WORLD AFRO DAY LAUNCHED, AND IN 2018 WE MADE INCREDIBLE STRIDES IN CELEBRATING AFRO HAIR ACROSS THE WORLD.
WORLD AFRO DAY® AWARDS 2018
LOVE HAIR. LOVE EXCELLENCE
The annual awards celebrating Afro excellence in all areas of society; encouraging normalisation and aspiration towards Afro hair, culture, and identity.
WORLD AFRO DAY® AWARDS 2018
Celebrating Afro excellence in all areas of society. Afro hair, culture and identity, the inaugural World Afro Day Awards was truly a showcase for the world. Congratulations to the winners and nominees.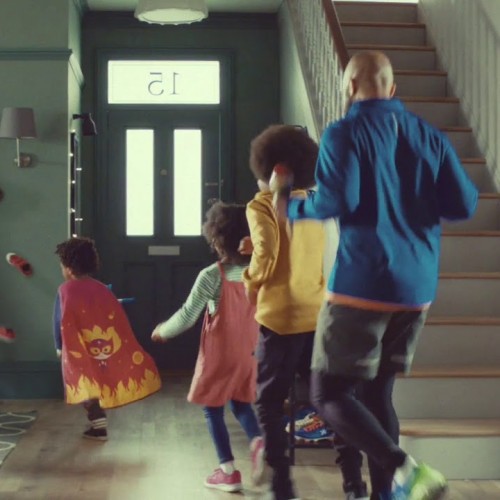 TV Advert Of The Year 2018:
Ikea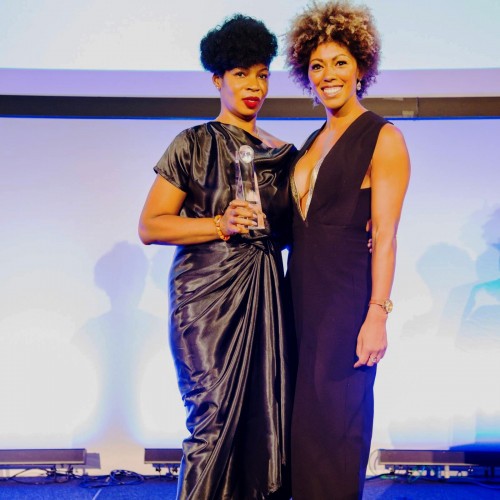 Afro Pioneer Award 2018:
Anastasia Chikezie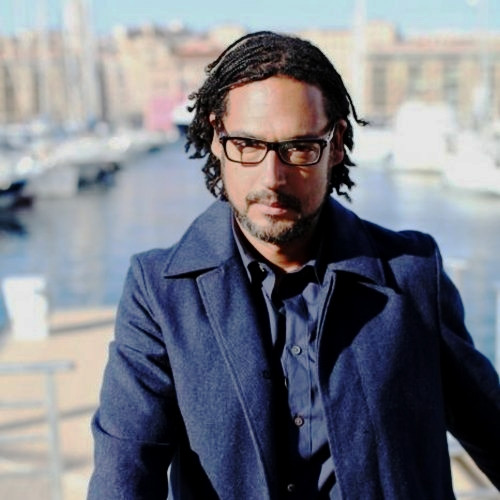 TV Presenter of the Year 2018:
David Olusoga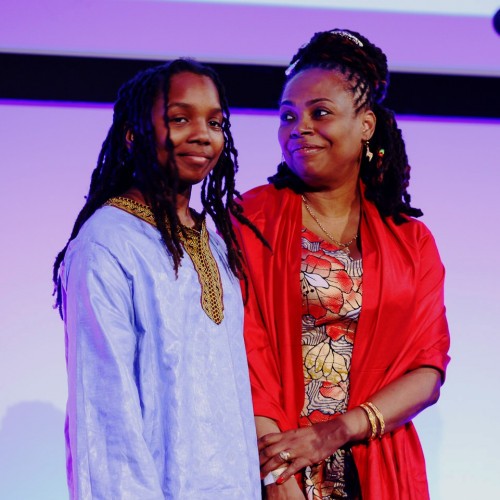 Afro Star Award 2018:
Tuesday & Chikayzea Flanders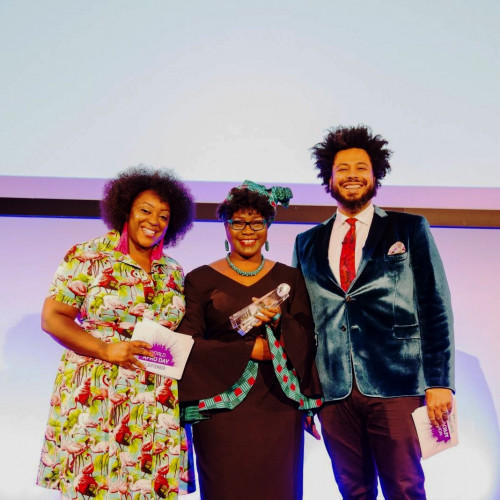 Social Impact Award 2018:
Lekia Lee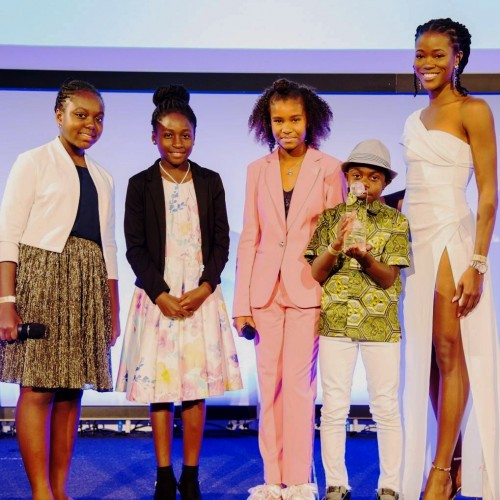 Afro Star Award 2018:
The Afro Kinks
WORLD AFRO DAY® AWARDS 2018
THE AFRO AWARDS COLLECTIVE
The Afro Awards Collective is a group of professionals from across the creative industries and business, who care about the representation of people of African descent in advertising, the media and society as a whole. The Collective form the judging panel for the World Afro Day Awards, which is the first global ceremony celebrating achievement of people with Afro/textured, natural hair. The event will showcase success, across society encouraging the normalisation and aspiration towards the Afro hair standard.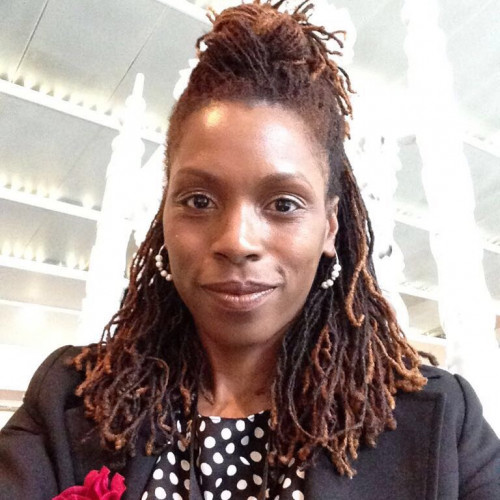 Michelle De Leon is founder of World Afro Day (WAD): a global day of change, education and celebration of Afro hair, culture and identity. With over 20 years TV industry experience and a career at ITV. Michelle has worked on the production of numerous shows including Good Morning Britain. Michelle lead the inaugural World Afro Day in 2017, which successfully launched on September 15th and achieved over 2.5 million coverage views.
WAD has been endorsed by the Office of the United Nations High Commissioner for Human Rights, the London Mayor's Office and she has recently been invited to speak at the United Nations in Geneva.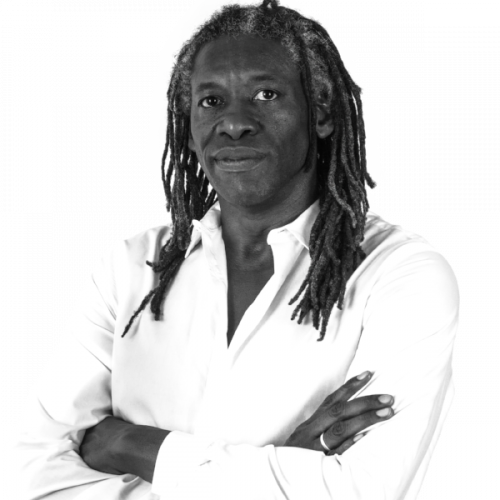 Trevor is responsible for some of the most innovative advertising of our era, including, during his time at UK agency HHCL & Partners, the multi award-winning, 'You've been Tango-ed' – Orange 'Slap' campaign.  In 1995, Trevor set up Quiet Storm, the first agency in London to write, direct and produce it's own work. The business is best known for its work with brands including HARIBO, Moonpig, Vimto, Yakult, and Young's Seafood. Trevor is renowned for his contribution to society and for encouraging future talent. He's chaired the IPA's Ethnic Diversity Forum and set up "Create Not Hate" to tackle gun crime by getting disenfranchised youth into advertising and creative projects. He was awarded an OBE in 2009 for his services to charity and advertising.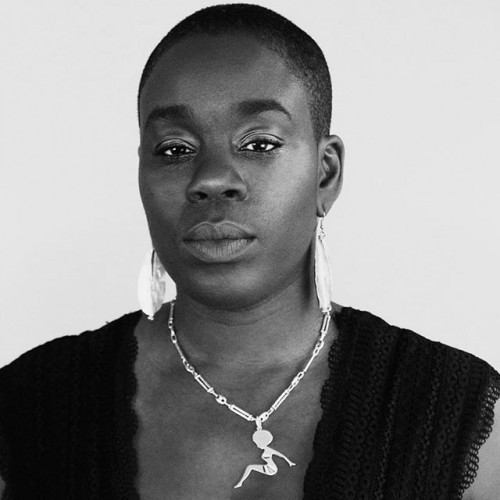 Akua Gyamfi has more than 20 years of experience in the entertainment industry, which includes working for magazines RWD and i-D, and assisting at London and Paris fashion week for Matthew Williamson, Jonathan Saunders and Giles. Gyamfi spent time at the BBC where she worked at the BBC Writers room, working with director Mark 1 to write, direct and produce anti-knife and gun crime short film, After Effects. In 2012, Akua launched The British Blacklist, which serves as an online portal celebrating the work of creatives from screen, stage, sound and literature.
Gyamfi believes that World Afro Day is important because 'we need to change the narrative around Natural Hair. We have to reclaim its power and beauty and the best way to do this, is to have a day of recognition, and events which educate and enlighten us about our hair in its natural state. We need schools and workplaces to understand afro hair is professional and can and should be seen in these spaces. We need young black boys and girls to understand how to look after and appreciate their natural hair, so they feel less pressured to buy into western beauty standards and ideals, thus we nurture a new generation of African and Caribbean children, into teens, into adults who are proud, comfortable and confident to show off their hair in its natural form and have wider society respect afro hair too'.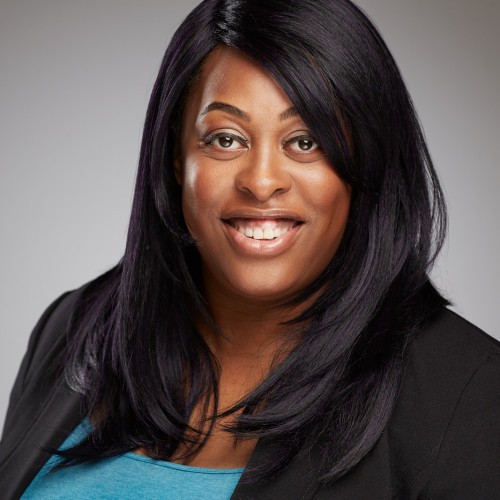 Nene is a Senior Art Director and Digital Designer having worked in the creative advertising industry for the past 14 years. She has worked with some of the largest brands in the world including Wall Street Journal, Disney, L'Oréal, HP, Warner Bros, Jaguar, Pepsi, Pizza Hut, Visa, Samsung and Vodafone amongst many others. For these mega-brands, Nene created and crafted digital and online advertising campaigns, traditional and digital billboard designs, branding and rebranding of these brands subsidies, designed websites for product launches in various international countries; designed user interfaces as well as art direct creative teams on photoshoots.
Currently, Nene co-founded and runs VINE Creatives a branding agency for the African diaspora and businesses with an African focus, and also runs and co-founded ethnic diversity creative career initiative Stripes, which aims to get more BAME talent into the creative advertising industry.
Recently Nene has been the driving force behind successful campaigns such as Project Embrace and has been a D&AD judge for the professional awards 2018.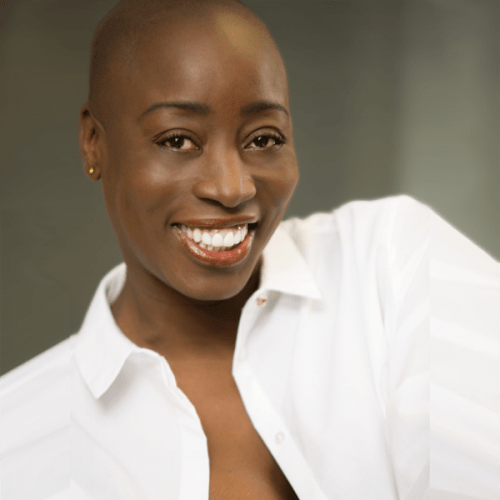 Eryca Freemantle is well-known in the global circles of health, beauty and makeup, particularly for her campaigns to encourage the beauty industry to take a broader and more inclusive strategic position by 'Embracing all Tones of Women'. As a former ambassador for Professional Beauty GCC and international contributor to Professional Beauty and Scratch magazines she is in demand across the globe. Eryca has presented at many international events, including Professional Beauty UK, UAE and South Africa, Olympia Beauty UK, Beauty World UAE, Makeup Ghana, Beauty Africa and SWAA in Nigeria amongst others. Eryca has over 30 years industry experience.  She works in UK, USA, Africa and Europe, Her passion for helping others is her life's mission. Her story will not only inspire you but confirm anything is possible with the right 'tools and support. She works with professional brands 1:2:1 to elevate their position within the beauty industry.
Eryca is a former advisor on the panel for London College of Fashion and was selected as an advisor to the British Government on the 2015 'Body Confidence' campaign. Eryca understands the difficulties faced by the beauty industry in truly embracing and providing for all women. Through her master classes for beauty professionals, held worldwide., Eryca educates her peers and mainstream  to extend their reach and improve business success and profitability under the ethos of 'embracing all tones of women'.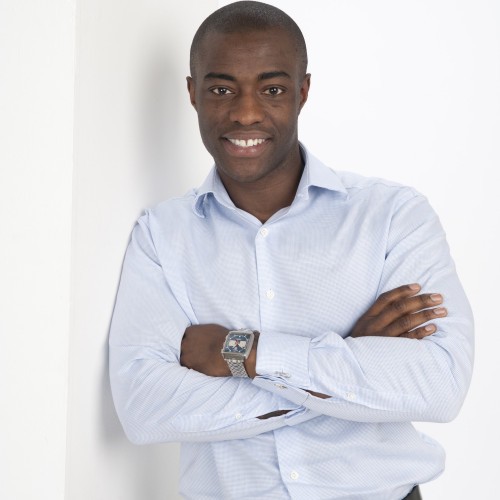 As a small business owner, founder of his own entrepreneurial social enterprise charity – Bright Ideas Trust – and co-author of one of Amazon's Top 10 rated business books 'What's Your Bright Idea?', Tim has come a long way since coming to the public's attention as the first winner of the BBC TV show The Apprentice.  

A passionate supporter of talent wherever it may be, Tim has been an apprenticeship ambassador for the UK Government, currently sits on the City of London Education Board and is Chair of Governors at the 'outstanding' OFSTED rated school he was a pupil at – St Bonaventure's Catholic School in East London. Awarded an MBE for Enterprise in 2012, Tim has been described as the 'the human face of business' by one broadsheet newspaper and is often booked as a keynote speaker at events or invited to provide insightful comment on topical matters on TV, radio and in the newspapers.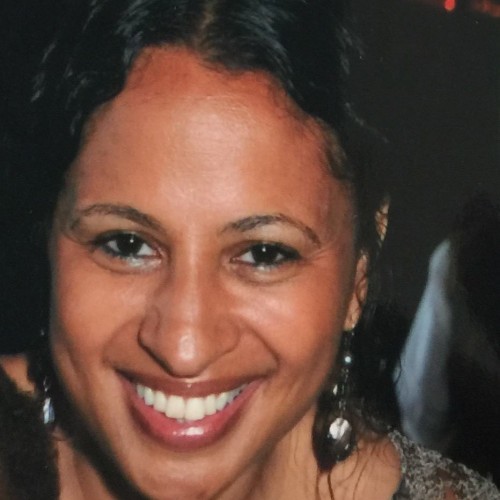 Michelle runs PREM Talent  & My First Job in TV – finding the best talent for off and on screen talent. In December 2013,  Michelle joined Shiver, ITV Studios as Talent Executive. She has one of the best 'black books' in the business and has responsibility for bringing in top industry editorial talent to work and share their creative ideas. Michelle has a proven track record in headhunting, delivering creative solutions for both on and off-screen talent. She began and developed her media career primarily at the BBC spanning nearly 20 years in production, development, commissioning and talent. Her editorial credits include, RTS Winner, Why Stephen? – Black Britain to series producing BBC 2 comedy series, Blouse & Skirt.
Michelle's early years were spent as Director for BBC Radio Drama and a Producer in Schools.  She has also worked for Channel 4 and Carlton Television. Her career has led her to various parts of the BBC- a producer in Factual Drama to an AFP Executive on UKTV's The Flying Winemaker. After 5  years as Development Executive for the BBC Independent Factual Commissioning Team she became Talent Executive for BBC Factual across both on and off screen talent, looking after History, Business, Documentaries and Current Affairs.  Before leaving the BBC she produced the 2013 Television Drama Writers Festival. Her partnership initiatives included 'Mind the Gap' to encourage new BAME writers.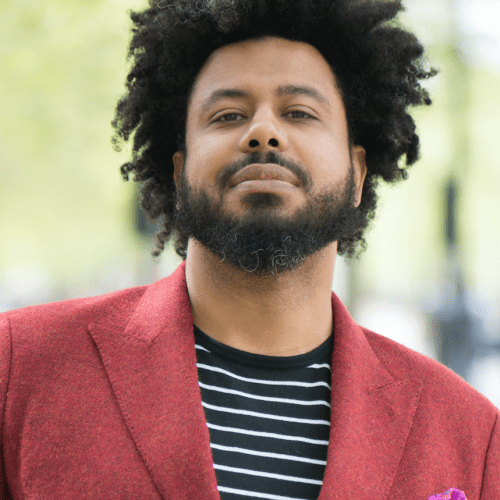 PROFESSOR JONATHAN WILSON
Professor Wilson is a multi award-winning Academic and Partner of the Business and Brand Strategy firm, Dragonfly Black. He has spent the past 20 years specialising in what he calls the ABCDs of Business and Culture: Advertising, Branding, Communications, and Digital. With a Chemistry degree, MBA in Business, and PhD in Branding, he champions the art in Science and the science in Art.
Professor Wilson has published over 200 pieces of work, which have led to over 100 conference-speaking engagements across the globe. In 2017/18 he was the only UK academic to receive a LinkedIn Top Voices Award and feature in their advertising campaigns. His work is cited frequently in places such as the Harvard Business Review, Forbes, and Huffington Post.
Professor Wilson has a reputation for being an electric, insightful and quick-witted public speaker – able to tackle real-world trending phenomena. His firm advises clients internationally from government, industry and education in: Halal, travel, tourism, technology, food, fashion, cosmetics, pharmaceuticals, professional services, music, and sports.
WORLD AFRO DAY® AWARDS 2018
Celebrating Afro excellence in all areas of society. Afro hair, culture and identity, the inaugural World Afro Day Awards was truly a showcase for the world. Congratulations to the winners and nominees.