The Big Hair Assembly 2019
WORLD AFRO DAY FOR SCHOOLS
The Big Hair Assembly on 13 September 2019 is an exciting event, linking schools around the world at one time in one giant assembly.
From South Africa to America and Britain to Brazil, children will be joining together in a celebration of hair, identity and equality. The event aims to change negative attitudes towards Afro hair into positive inclusion.
TV Presenters, special guests and international Child Champions like Celai West, will be inspiring children to be confident changemakers for 2019. Celai is a star of both the classroom and the catwalk, becoming the youngest ever model to feature in the New York Fashion Week with adults, when she was just 10 years old!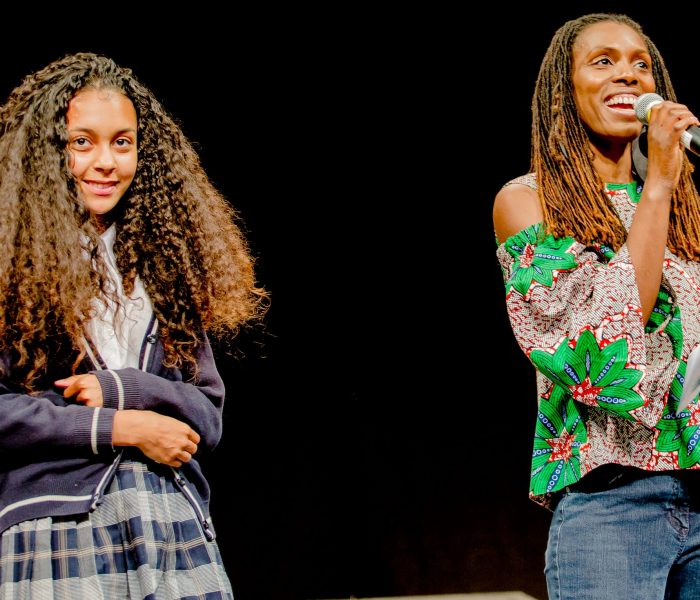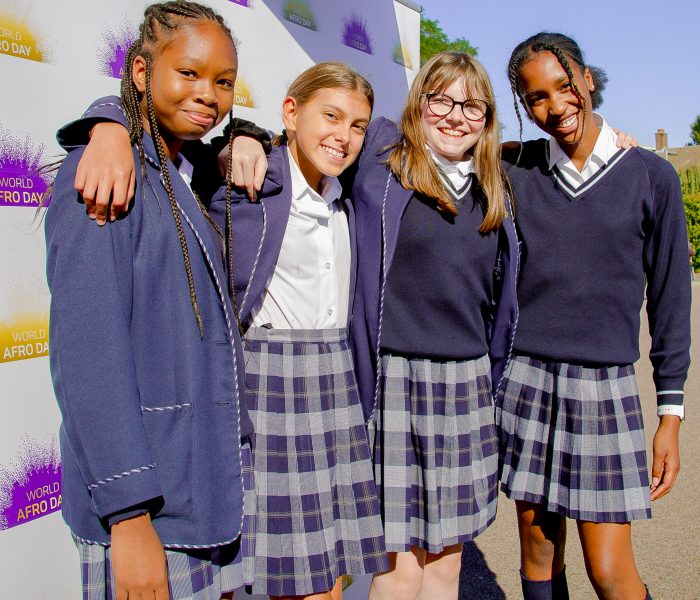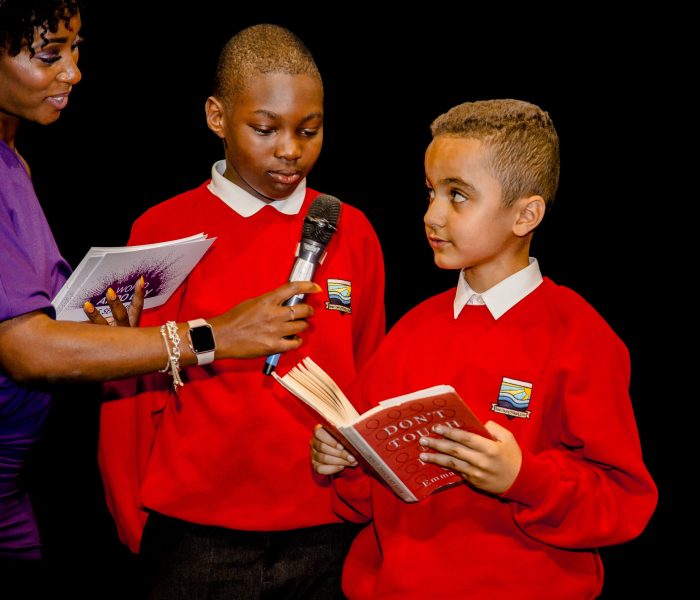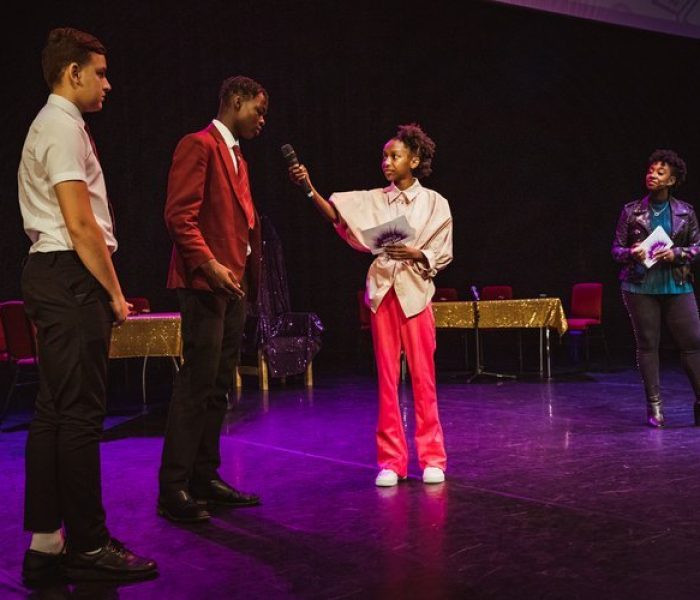 The assembly is to launch World Afro Day in schools and builds on the record breaking World Afro Day, celebrations, which are endorsed by the United Nations Office of the High Commissioner for Human Rights. The event, will be streamed live around the world as well as with global media coverage. Every child will be part of making history!
If you want your school to be a world leader? Sign up for the Big Hair Assembly to receive our free resource pack.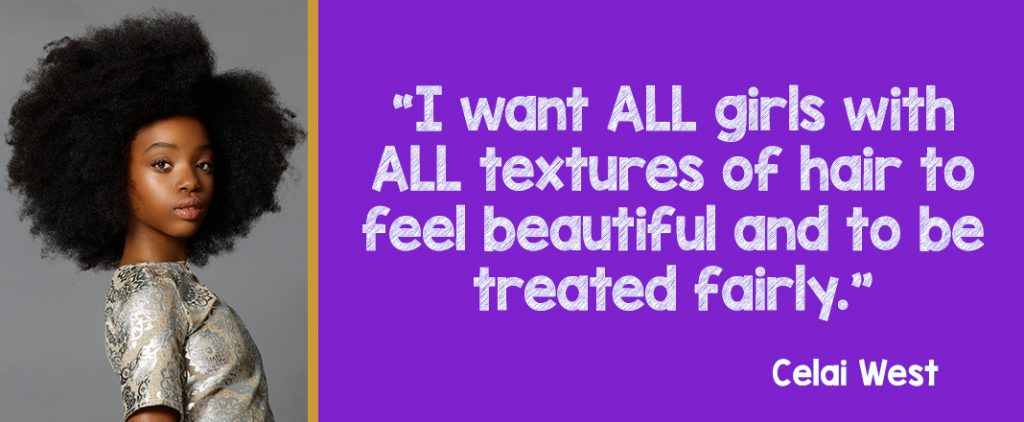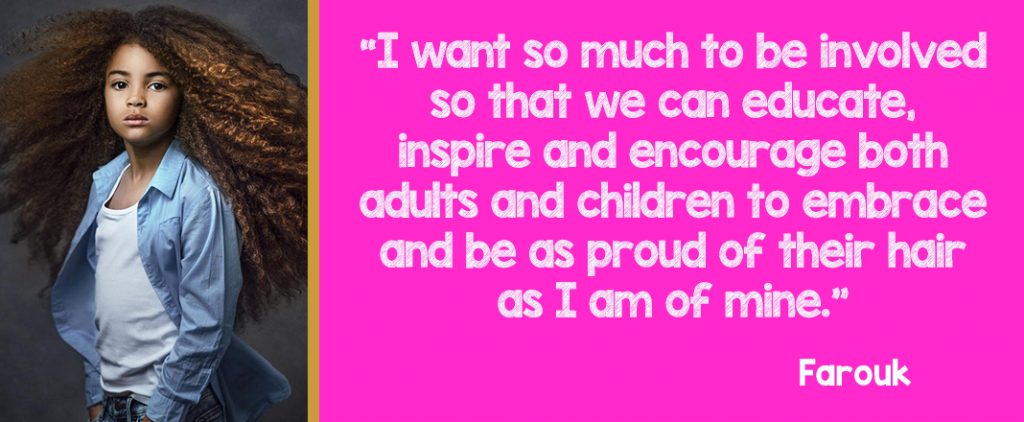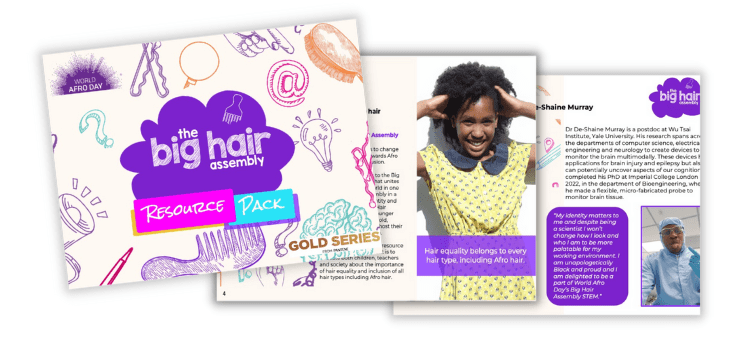 FOR TEACHERS AND SCHOOL STAFF:
Register for assembly + free resource pack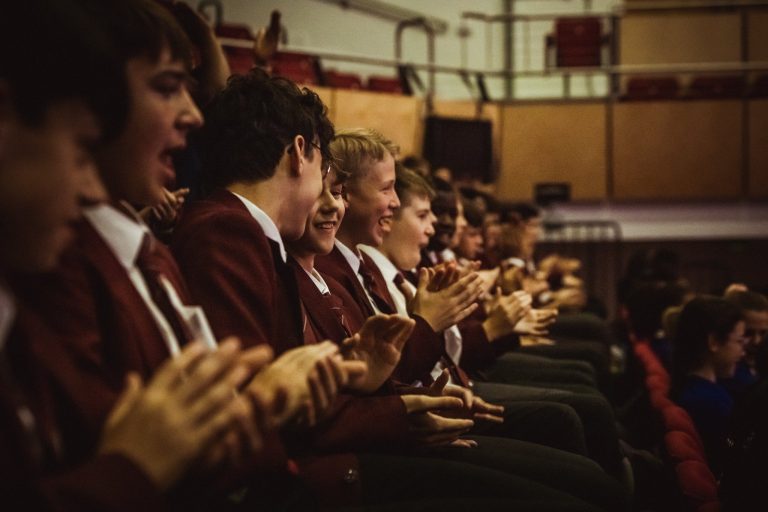 FOR PARENTS AND GUARDIANS:
Please ask your school to join
We are asking schools across the world to sign up and help end Afro hair discrimination.
The event will be live streamed internationally and children and adults of all backgrounds, will be joining together in a celebration of hair, identity and equality.
"The Little - Big Hair Assembly"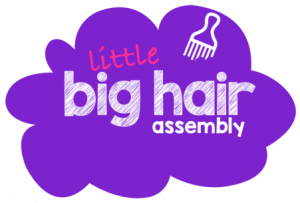 The free resource pack contains a format, visuals and resources for you to host your own 'little assembly' suited to younger children aged 4-9 years.
We hope that you will share the best from your day with us and the nation and tag our social channels @worldafroday