We are a small, dedicated team that has overcome our own negative experiences with Afro hair and we want to do better for the next generation. Our children inspired us to create a day that would give millions a focal point of pride, acceptance, and liberation for Afro hair. We started out with a bit of faith, a crazy dream, and a lot of passion to unite the world on one day of celebration. We wanted to turn the negative history into something great, so on September 15, 2017, World Afro Day was born. The path has been uncharted, but our beloved movement has grown from an estimated 2.5 million to 1.5 billion. The job is far from over, and we still need your help!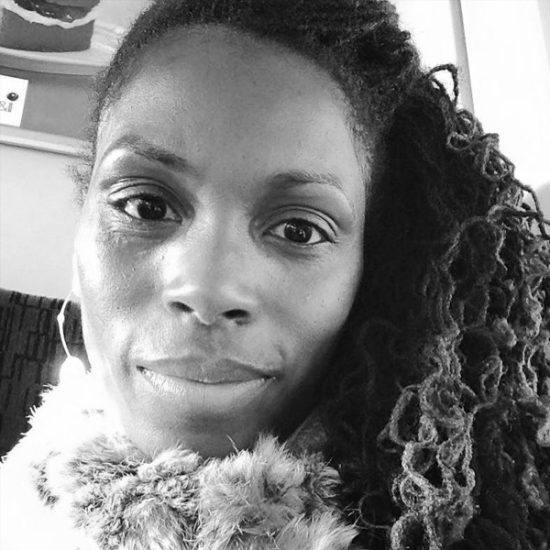 Founder & CEO of World Afro Day
Michelle De Leon is the founder and CEO of World Afro Day®, a global day of celebration and liberation for Afro hair and identity. The Day was established on 15th September 2017. She successfully combines her broadcasting career of 20+ years working as a News Features Producer for ITV Good Morning Britain, as well as building World Afro Day®.
Overcoming past struggles with her own hair and societal bias, she was determined that she wanted a better life for her daughter. The moment of inspiration was hearing her 8 years old daughter, singing in the bathroom about her Afro hair. Michelle was awestruck and felt connected to the millions of children around the world that she also wanted to hear, singing proudly about their Afro hair! A dream was ignited and she turned to long-time friend and collaborator Denese Chikwendu to support her on the adventure. Since 2017, World Afro Day has been endorsed by the UN Office of the High Commissioner for Human Rights. It is now an award-winning non-profit and global awareness day, celebrated by millions of people, across 6 continents.
Michelle is a visionary with projects including: a world record hair education lesson, Ogilvy advertising campaign, The Hair Equality Report; the first UK university research into Afro hair discrimination in schools. Another successful innovation is The Big Hair Assembly, uniting schools internationally at one event to create Afro hair inclusion. She is now a key global authority speaking at the United Nations, regularly commenting in the media, plus she receives invitations to speak at international events. Michelle is a key figure in the UK, for Afro hair inclusion, collaborating with the Equalities and Human Rights Commission,  education unions and global brands.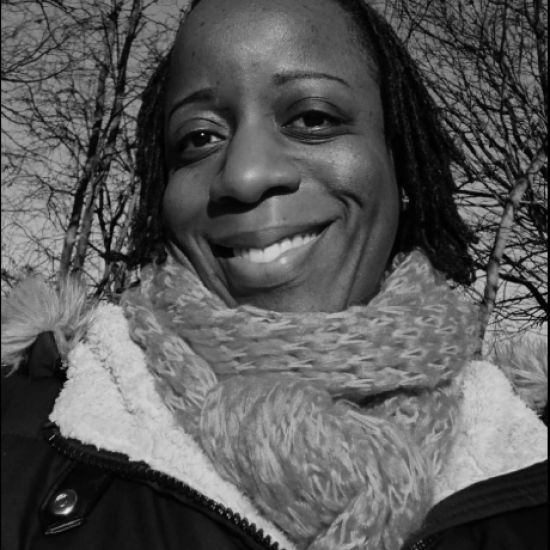 Director of World Afro Day
If Denese Chikwendu could be described in three words it would be encouraging, passionate and determined.
Since March 2017, Denese has been a Director for World Afro Day which has been a phenomenal, inspiring (and challenging!) journey. The impact that World Afro Day has made so far, has been astounding and all achieved while herself and Michelle (alongside WAD volunteers) have been juggling their day jobs and/or children.
Denese is particularly proud of the impact that this journey is having on her son, as he watches what his Mum can do. He reminds Denese that what herself and Michelle are doing is creating a legacy for children all over the world.
In terms of her professional background, Denese has worked within Project Management for the past 17 years as a PRINCE2 Project Manager specialising in project and event management. She is also a certified Coach, specialising in Cognitive Behavioural Coaching for Stress Management and Health & Wellbeing and started her own coaching practice, My Community Coach Ltd in 2019.
Denese is also the Founder of the Afro Hair Therapy™ programme and has many hidden talents including writing poetry, creating things with her hands and is a qualified massage therapist.
As a woman of courageous faith, she is excited about the next steps and plans for World Afro Day.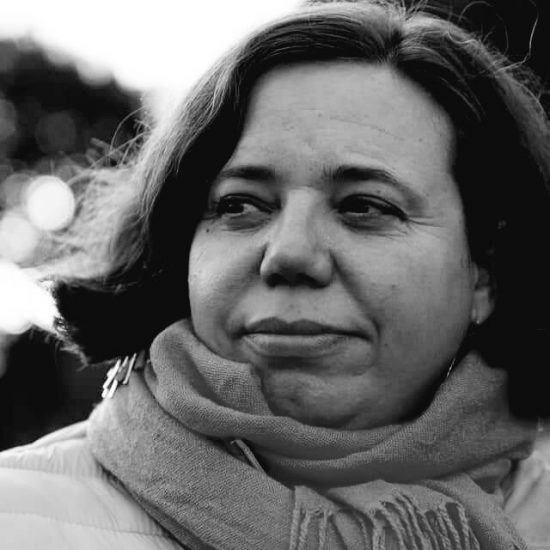 Kate Williams is a volunteer who became involved with World Afro Day at the beginning of 2020. As a white mother, she hadn't realised that hair discrimination was something that children experience until it happened to her own daughter Ruby Williams, who is mixed race. Kate then began researching and educating herself and the family eventually took legal action against the school, which was a long-drawn-out battle. Their case was supported by the Equalities and Human Rights Commission and eventually it was settled. The school had to change their policy and Ruby received significant compensation.

Kate feels she has acquired lots of knowledge during this journey and wishes to put that to use by volunteering her time. She hopes that she can help protect other children from suffering the way that her daughter did. During her time with World Afro Day, she has spent lots of time supporting other parents and has set up an online support group. She has assisted parents with complaints and networked widely. She has reached out to various schools to encourage them to get involved and as a teacher herself, she has brought her knowledge of schools to the team.

Kate began teaching in 2007 and previously worked within Mental Health. She has a Masters in Teaching and has embarked on a doctorate inspired by her daughter's experiences. She will examine the causes of hair discrimination in UK schools, in terms of school leadership's thought processes, providing much needed evidence in the Education research field. Kate has a busy family life with grown up children and grandchildren but she is fully committed to the fight of ending Afro hair discrimination in our schools.