World Afro Day - Workplace
"Innovation for Inclusion"
WAY BEYOND WITH
WORLD AFRO DAY - WORKPLACE
This is the first global training day to tackle hair discrimination in careers and business on September 15th 2023, World Afro Day. This is a giant livestream and in-person event, uniting companies on one day of change.  World Afro Day – Workplace is leading the global charge, followed by a French MP submitting a bill in October to end hair discrimination. While the USA CROWN Act continues to advance and the UK government has also recognised Afro hair discrimination in the Inclusive Britain Report. 
Unfortunately, we know that the majority of businesses need to urgently learn and understand Afro hair inclusion because many of them may be breaking the law, like the recent Ritz London case and Doncaster children's homes. Our pioneering research with Shift Insight found that nearly 90% of UK teachers were not trained on how Equality Law applies to Afro hair, which results in widespread discrimination against school children.
After six years of global impact; World Afro Day CIC has teamed up with BUD Leaders as their official training partner. We have devised this groundbreaking training to help companies stop race-based hair discrimination. The event culminates with the World Afro Day, Belonging in Business Awards, celebrating the companies, which already embrace employees with Afro Hair
Why should your business be involved?
RISK – protect your business, respect the law and prepare for legal changes towards Afro hairstyles. Avoid legal consequences.
EDGE gain greater insight into customers with Afro hair = 1 billion plus of the global population. Attract and retain high calibre Black staff, who want to be free to be themselves and 'belong in business.' Get ahead and support this freedom movement.
PURPOSE – enhance your reputation by embracing Afro hair inclusion. 'Business as usual', will mean that hair discrimination continues, so what kind of company do you want to be? Learning and understanding will show leadership in 2023.
Historically, discussions about race have been difficult for the workplace but conversations about hair discrimination can be easier and solutions applied more quickly. World Afro Day has expanded from 2.5million to 1.5 billion reach in five years. Your business can benefit from our spotlight and join the inclusion movement, changing workplaces for the better. Consumers will be able to check up on which companies have signed up for 'action' through training. This will reflect the businesses that are going beyond surface DEI statements and optics. We can end race-based hair discrimination together, your reputation is in your hands.
Don't Miss The Greatest Training Event on Earth.
Tools, training and expertise to support your business.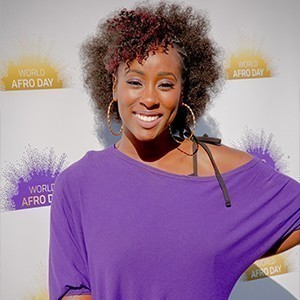 Scarlette Douglas is a television presenter, singer, dancer, and property expert who is well-recognised for being one of the presenters on the Channel 4 series, A Place in the Sun. She has also been a regular guest reporter on The One Show, Jeremy Vine and Lorraine.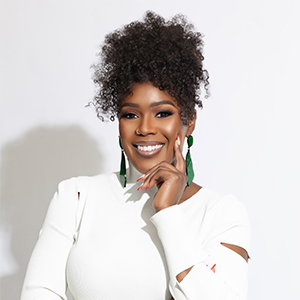 Tashara Parker is an Emmy award-winning anchor and reporter in Dallas, Texas covering diversity and inclusivity-focused stories. Recognized nationally as a voice on authenticity in the workplace, the anchor brings experience, vibrancy and authenticity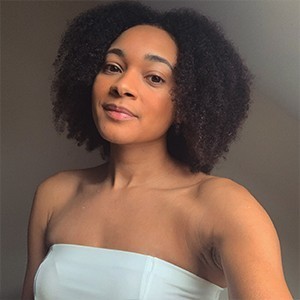 Alice Dearing is 26-years-old and is currently the only black female swimmer on team GB. She is the second black female swimmer to ever represent Great Britain at the Olympics. At Tokyo 2020, Alice competed in the 10km open water marathon event.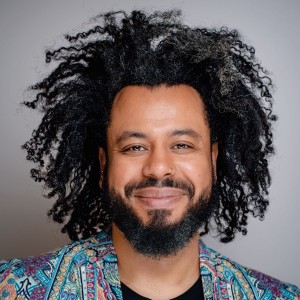 Professor Jonathan A.J. Wilson is an award-winning practitioner and academic with two doctorates – specialising in what he calls the ABCDs of business and culture: Advertising, Branding, Communication, and Digital. He graduated from the faculties of Science, Art &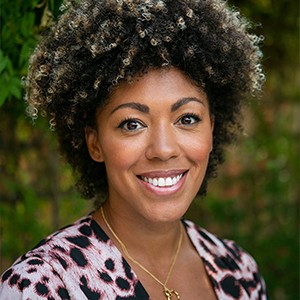 Dr Zoe Williams MBBS, DRCOG, MRCGP is a practising NHS GP and media medic with accolades such as being named on the Pulse Power 50 List as one of the country's most influential GP's. Outside of the surgery Zoe is a National Advisor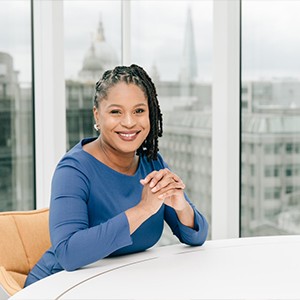 Akima Lambert – Litigation Partner at Hogan Lovells I am a UK solicitor-advocate and US litigation attorney with close to 15 years of top-tier legal experience. Over the years, I have built a successful practice focusing on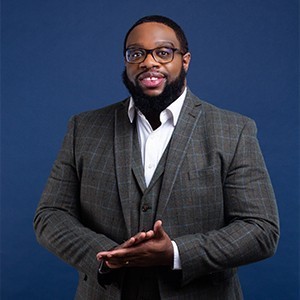 Emmanuel Asuquo is a renowned financial adviser, media personality, wealth building entrepreneur, and international speaker. He regularly appears in the media, corporate campaigns and is a school governor of the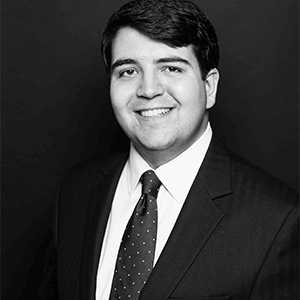 Laith Dilaimi is a barrister at Old Square Chambers. He is ranked by the legal directories as a leading barrister in employment law and education law. Laith is a contributing editor to Discrimination Law (Bloomsbury Professional).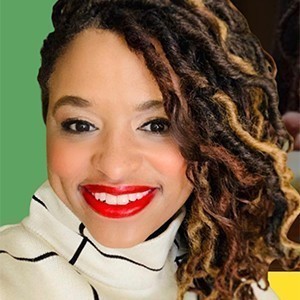 The daughter of American civil rights activists, Doris "Wendy" Greene is a trailblazing U.S. anti-discrimination law scholar, teacher, and advocate who has devoted her professional life's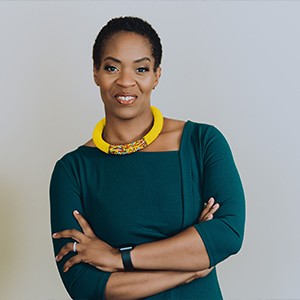 Dr. Patti O'Brien-Richardson is a sought-after speaker, scholar, and professor of racial and ethnic health disparities at Rutgers University. She is the CEO of Move it Nation, Inc.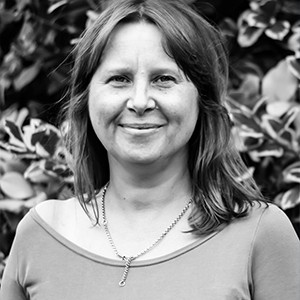 Brought up in a family of researchers, Jane worked in publishing before founding Shift Insight (then Shift Learning) in 2002. It has become one of the UK's most highly respected research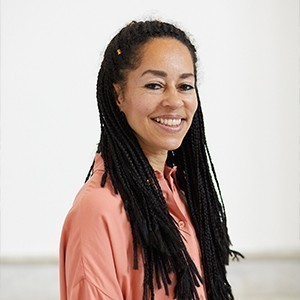 Kadiatu Kanneh-Mason is an author and former English lecturer at The University of Birmingham. She is a multi-award winner and mother to seven classical musicians, the Kanneh-Mason family.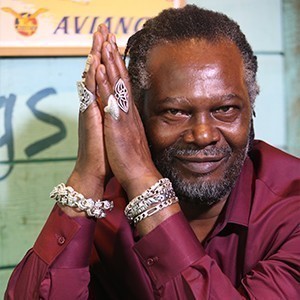 It all started in his grandmother's kitchen in the small Jamaican village of Clarendon. This is where Levi learned the secrets and subtleties of mixing Caribbean flavours, herbs and spices.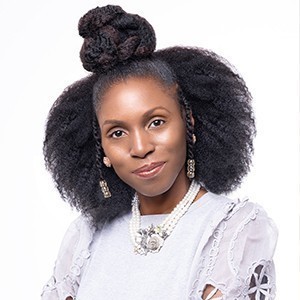 Michelle De Leon is the founder and CEO of World Afro Day®, a global day of celebration and liberation for Afro hair and identity. The Day was established on 15th September 2017.
"Whether it is the playground, boardroom or laboratory, we all deserve the right to feel comfortable and be our most authentic selves so we can focus on what we are there to do and not on how we look."
Michelle De Leon, CEO World Afro Day®
World Afro Day - Workplace
Check your timezone and join the global live stream
17:30-19:30 BST, 15th September.
LIMITED IN-PERSON PLACES AT THE HISTORIC EVENT IN LONDON, UK.
17:30 BST, Hosts: Scarlette Douglas and Tashara Parker

17:35 Employer Research – Shift Insight CEO Jane Powell

Practical applications in business throughout

Slido engagement throughout sharing key insights

 17:45 Professionals Panel – Olympian

Alice Dearing, Dr Zoe Williams, The Ritz London case.

18:00 Experts Panel – Employment, Law, Hair & Health. Plus a legal case study discussed with USA Professors Patti O'Brien-Richardson and Professor D. Wendy Greene, UK Barrister Laith Dilaimi and Senior Partner, Akima Paul Lambert

18:30 Leaders Panel – Entrepreneur Levi Roots, Classical Music Leader Kadiatu Kanneh-Mason, Founder and CEO World Afro Day®, Michelle De Leon

19:00  World Afro Day: Belonging in Business Awards with special guests.

19:30 Livestream ENDS 

19:30 – 20:30 BST Networking in-person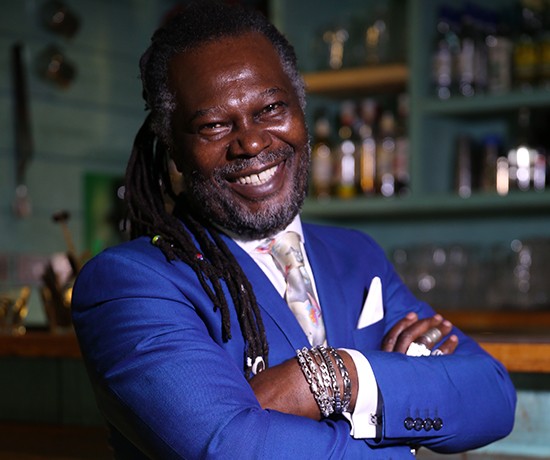 Livestream event, training packages and in-person tickets for any business size. Staff training can be tax deductible (check with your tax authority).
Slide 1
- Companies will unite on Sept 15th for World Afro Day - Workplace
- Sign up your company, based on your company size and purchase your package.
- Could you sponsor us? Consider sponsoring before buying your package, it has great benefits and will include the business training and resource pack.
- Could you win an award? Look at the nomination for the World Afro Day Belonging in Business Awards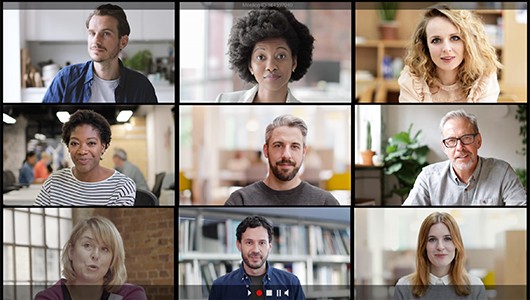 Slide 1
- Allocate your in-person tickets
- Publicise livestream event internally
- Publicise externally commitment to Afro hair inclusion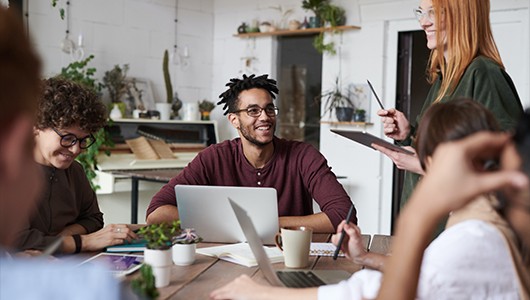 Slide 1
- Inspire with workplace watching events or watch from home
- Allocate Slido participants subject to availability
- Download starter resource packs when available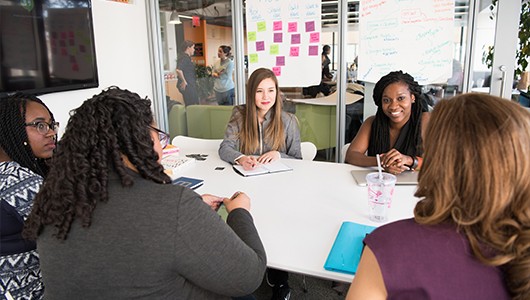 Slide 1
- A few days before event you receive livestream link
- Attend event with in-person tickets
- Join World Afro Day - Workplace global social campaign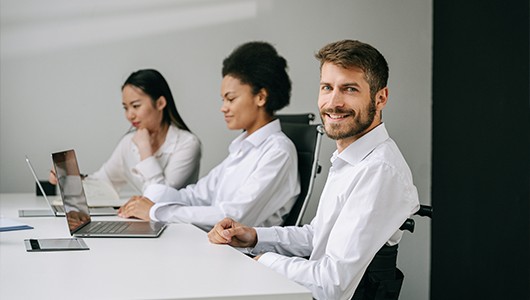 1000+ employees unlimited
All staff – livestream event
All staff – training package
All staff – resource packs
10 in-person seats subject to availability
Black History Month Workshop – Bonus
250-999 employees 
All staff – livestream event
All staff – training package
All staff – resource packs
7 in-person seats subject to availability
26-249 employees 
All staff – livestream event
All staff – training package
All staff – resource packs
5 in-person seats subject to availability
10-25 employees 
All staff – livestream event
All staff – training package
All staff – resource packs
4 in-person seats subject to availability
9 or less employes 
All staff – livestream event
All staff – training package
All staff – resource packs
2 in-person seats subject to availability
Self-employed or Owner
Livestream event
Training package
Resource pack
1 in-person seat limited availability