We are working with people from all backgrounds, who share our vision for change, education and celebration of Afro hair.
"World Afro Day is a global day of change, education and celebration of Afro hair; endorsed by the UN Office of the High Commissioner for Human rights. We work with families, schools and authorities to tackle discrimination against Afro hair. We carry out research, create events and produce resources to empower people with Afro hair and raise awareness in wider society."
Michelle De Leon, Founder of World Afro Day.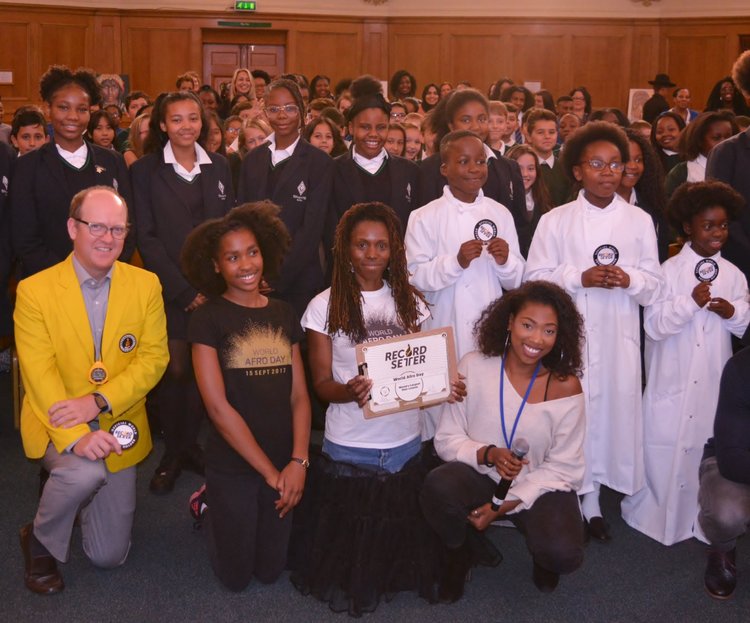 WORLD AFRO DAY (WAD) PROMOTES EDUCATION AND APPRECIATION FOR THE UNIQUE POSITION OF AFRO HAIR, THROUGHOUT THE WORLD.
World Afro Day is a global day of change, education and celebration of Afro hair, culture and identity. Everyone is welcome on this journey. We have two key focuses, which is an annual event, that will spotlight Afro excellence, raise awareness and create normalisation and aspiration relating to Afro hair. Secondly, our education programme for young people, teaches about Afro hair and society. This will benefit children of all backgrounds, through empathy, equality and empowerment.
THE FIRST EVENT WAS ENDORSED BY THE UN'S OFFICE OF THE HIGH COMMISSIONER FOR HUMAN RIGHTS.
Remember Remember 15th of September.
On the 5th September 2016, a U.S. federal court, ruled it was legal to ban dreadlocks in the workplace! This is a barrier not faced by any other hair type or group in the world.
Bias against Afro hair in society can create exclusion, shame and and feelings of inferiority. This has also had a long-lasting impact on health and economic opportunity, especially for Black women, who are pressurised to conform to societal norms.
Straight hair is considered the epitome of success and beauty and it is promoted everyday, through fairytales, films, television, social media, consumer products and advertising etc.
Afro-hair is rarely celebrated, especially globally and World Afro Day seeks to change this
Our Vision is to create a platform to celebrate and educate people about Afro hair. Through annual events and a worldwide educational network, we will unite people globally in raising Afro hair to world class status through positive awareness and academic excellence.