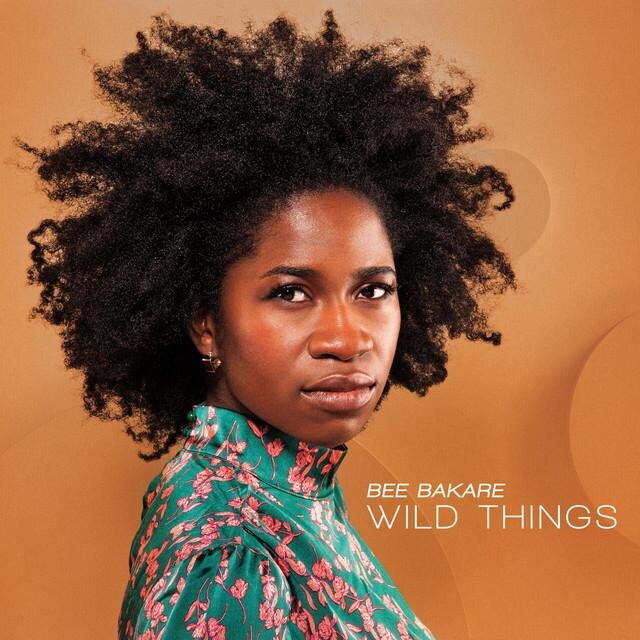 WAD: You've been a friend of WAD from the beginning. Going into the music industry did you make a conscious decision about wearing your hair in natural or protective styles?
BB: Not at the start to be honest. It didn't become a conscious decision until I realised how important it was to see that representation. One of my God daughters was struggling with thinking her natural hair was beautiful. She wanted straight hair to fit in with her friends at school, she was only 6 at the time. It was moments like that.
WAD: 1-5 black women feel anxious about their hair at work (Good Hair Study).  The music industry is even more image conscious. Have you ever experienced pressure to straighten your hair for your career?
BB: Oh absolutely. I see less women that look like me in mainstream media. As someone who is trying to get further and progress my career, it's tempting to believe that if I changed 'my look' to the more commercially accepted hairstyles; then I will get further. It's mainly on the low days that happens but to be honest on the flip side it even further convinces me now, that representation is important in every industry at whatever level of success or media attention you have.  
WAD: Girl Boss is your inspirational new single and sounds a bit different to previous singles. Tell us the story behind it?
BB: Girl Boss was inspired by the little girls in my life. I became passionate about wanting them to have brave role models, they could look up to. I wanted to write a song that inspired every girl to know that she is confident, she is brave and she could dream and do anything. It's also inspired by the women around me, I see overcoming daily challenges and not letting it kill the fire in us.  
WAD: Why did you include WAD Founder Michelle De Leon and her daughter Estelle in the video?
BB: I will always remember when WAD was first born. I met Michelle the founder at the time it started, just as a vision formed from passion to see change. It inspired and still inspires me to see how she went after it and didn't let it go, despite the countless sacrifices it requires. It wasn't going to be easy or financially sensible but she went for it. I've seen her daughter be just as passionate. It's important for a cause like WAD to be relatable. I know education is a big part of what WAD stands for, in and out of schools. She represents a bold confident young girl/young woman who wears her Afro hair loud and proud. 
They both embodied what the song stands for – being brave.
WAD: Where can people buy your music and see you perform?
BB: I'm actually doing a UK tour starting March! I'll be performing in London, Bristol, Brighton and Birmingham headlining with my band. You can find out details here wildthingstour.eventbrite.co.uk
My Album 'Wild Things' is out 6th March 2020 all details here http://beebakare.com and you can listen or download my songs on any music platform of your choice. 
Special thanks to Bee Bakare and much success with the album.
You can find Bee Bakare on social media platforms:
Facebook/Instagram/Twitter: @beebakare
Website: www.beebakare.com