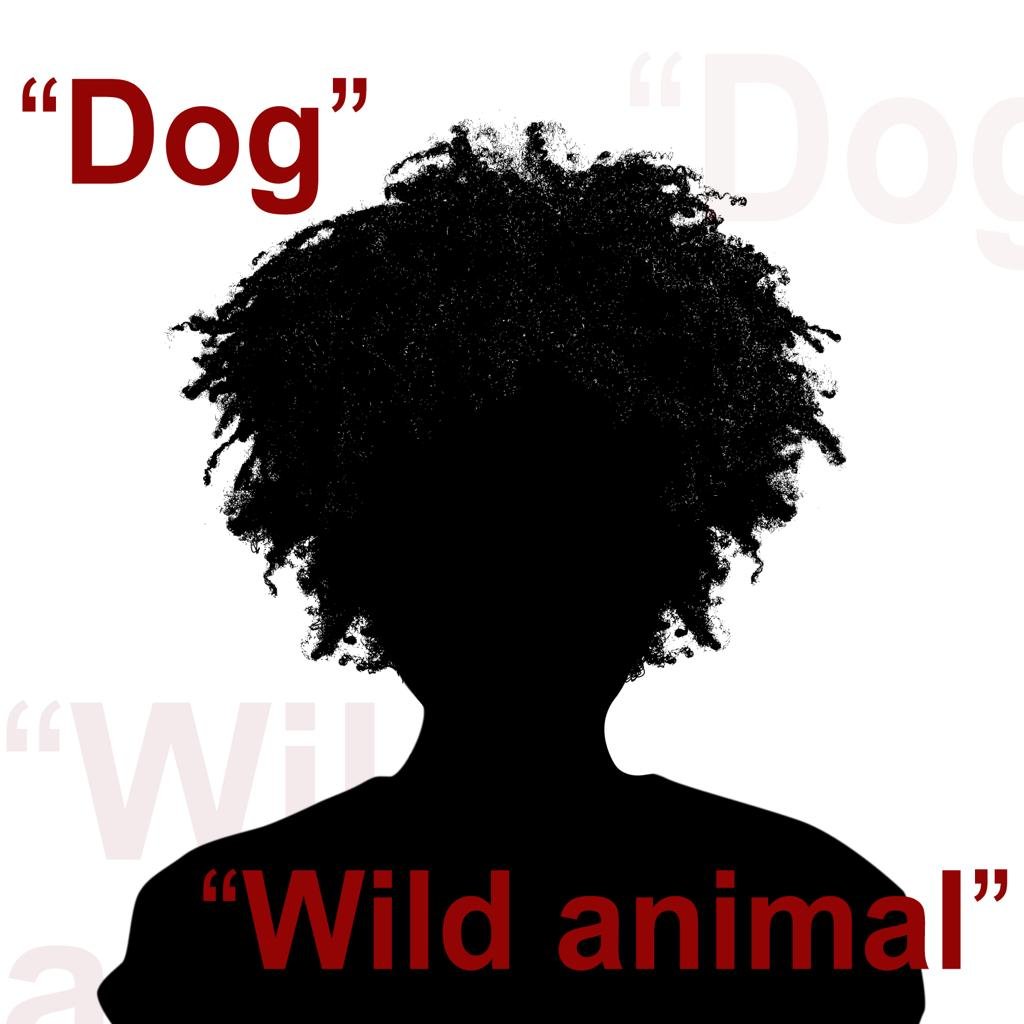 December 2021, 10-year-old Steff was called a "wild animal" and "dog," simply because she wore her Afro hair out to school! This is not her real name or picture; her family want to protect her identity but they gave me permission to share what happened.
Her school is not somewhere out in the countryside it's just on the outskirts of London. An Asian and white boy, aged between 9-11 years old, spontaneously reacted to her Afro hair in such an extreme manner by comparing her to an animal. The boys are probably not aware of the historic significance of Afro hair comparisons to animals. However, this slur dates back hundreds of years. The school has predominantly white and Asian children but I don't believe that the school or their parents actively taught them to dislike Afro hair. This is just the norm in our society that Afro hair is treated as 'other' or abnormal.  
Despite this incident, I believe things are definitely changing for the better but stories like this, show how far there is still to go. Working on World Afro Day for the last 5 years, has exposed me to the many ways in which Afro hair is attacked, maligned, and discriminated against but this story still left me speechless! My life's mission is to educate the world and eliminate this hatred of our hair. I couldn't let this girl's story remain hidden because maybe it can open the eyes of people, who don't know about Afro hair discrimination or who might think: it's not that serious. The boys who called Steff these nasty names, could grow up to be bosses, bank managers and work colleagues and then the cycle of discrimination continues. Studies show that Black women's hair is regarded as less professional than straight hair and this affects their job prospects, health and confidence.
Will you scroll past this photo or realise that you can do something to change this? Adults are the ones responsible, for creating a society that perpetuates hate and we must undo the generations of rejection of Afro hair. I have two words to call Steff, "bold" and "fearless." She is unfazed by what the 'haters' said about her hair and she also got positive reactions too. Steff says that she will wear her hair out again. Thankfully, the school also dealt with the situation but how many school environments think that they are neutral towards Afro hair? Neutral is not an option because it is not inclusive it just means that you are not addressing prejudice at all. So, if you're reading this and you're not a hater, then please be a changemaker. Share this post and story and support World Afro Day activities in 2022. You really can make a difference.
Next year, World Afro Day will spotlight: 
New research
New charity 
New song release
New event – The Big Hair Assembly will be a STEAM Special
Please follow us and sign up to our newsletter on our website www.worldafroday.com and follow our social channels on facebook, insta and twitter.